Timber Churches
View Progress - Suffolk Timber Construction
Custom Built Wooden Churches
Here at the Timber Churches section of TJ Creations, we specialise in the custom design and build of wooden churches.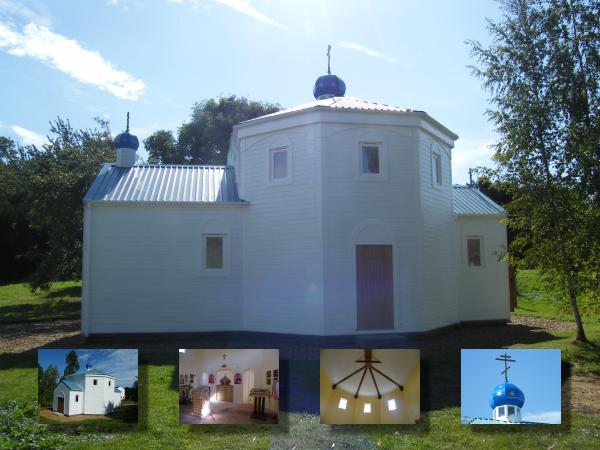 Click to see More Photographs of Finished Russian Orthodox Church

The story started when we were asked to design a pre-fabricated wooden church for installation in the Waveney Valley area. We have designed a church that can be constructed in sections and easily erected at the designated site. Of course, proper foundations with a damp-course will be required.
The basic design is for a church 12 metres long and 5 metres wide. There is no fundamental reason why most Council Planning Departments would have a problem with this design. In the Waveney Valley the situation was not quite so simple. The Waveney Valley is on the southern edge of the Broads National Park and thus the Planning Department is not Waveney District Council but the Broads Authority. Their view was that straight sides were too uniform, too shed-like, and not sufficiently church-like. They suggested that the main body of the church should be eight-sided rather than square. The plans were redrawn showing the main body of the church with eight sides, although not of equal length.
The size can be scaled up as necessary, but a similar size to this one would probably suit most modestly sized provincial parishes. All that is required is a building site and planning permission.
If you wish to find out more, please contact Tim James at TJ Creations, Wheelers Yard, Putticks Lane, East Bergholt, CO7 6XU; Tel: 01206 298975; email: tim@tjcreations.co.uk