Russian Orthodox Church
We can construct a building to your exact requirements. We were commissioned to build a Russian Orthodox Church to a customer's specifications.

Artist's impression of finished building.

The following sequence of pictures shows the project as it progresses to completion.
Early days - Are you sure this is a church?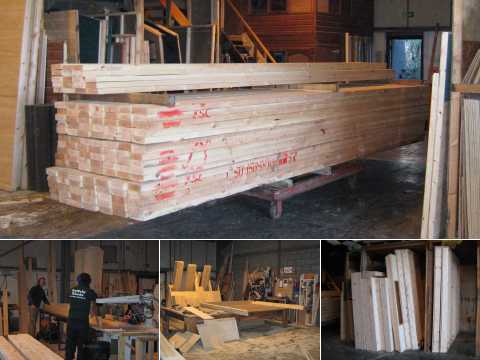 Initial stages of construction starting with raw materials (top).
Timber Cutting (left) - Section Construction (middle) - Finished Sections (right)
Cupola Template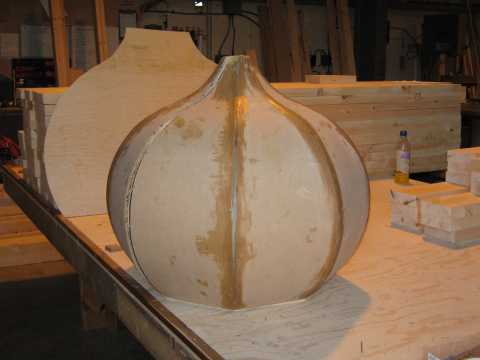 Our skilled craftsmen have produced a template
from which to construct the cupola out of fibreglass
---
On Site Construction - Day 1
The following sequence shows construction as it progresses
Click on images to enlarge

---
On Site Construction - Day 2
Click on images to enlarge

---
On Site Construction - Day 3
Click on images to enlarge

---
On Site Construction - Day 4
Click on images to enlarge

---
On Site Construction - Feb/March
Click on images to enlarge

---
On Site Construction - Day 25
Click on images to enlarge

---
On Site Construction - Final Stages
Click on images to enlarge

---
On Site Construction - Internal Pictures
Click on images to enlarge

---
On Site Construction - Completed Project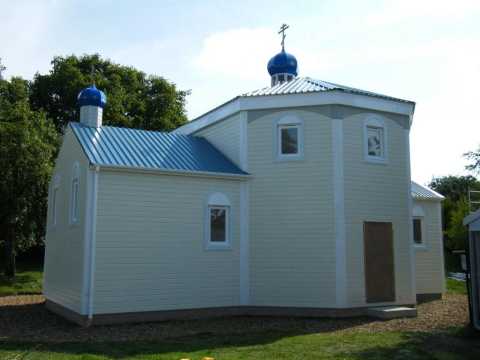 Photograph of Finished Russian Orthodox Church